First we will talk about the Christian weddings. In Christianity the church gives its blessing to the marriage. The ceremonies in the Christian religion are based on the reference to our God. There are two wedding ceremonies – the civil and the church weddings. The church ceremony is presided by a Christian priest. The civil is conducted by a member of the civil authority. The customs between the different Christian nations vary a lot.
The Muslim weddings are very colourful. The Qur'an (the holy book of the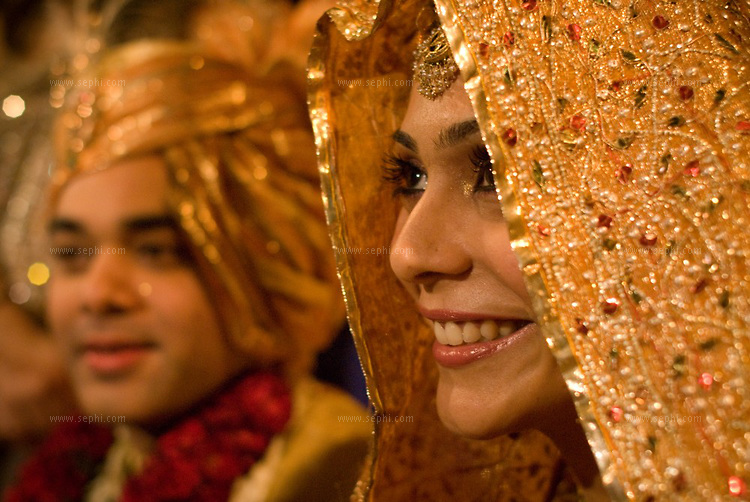 Muslim) says that the couple must protect each other and the only thing the couple say is "for one another". The Muslim weddings are always public and they are so different from the Christian that we cannot imagine the way of their celebrating.
Of course there are other weddings. All are different. Even the Christian religion has a lot of variations among the nations. In Bulgaria we are Orthodox Christians and our celebrations begin with the engagement. The man gives the woman a diamond ring and after the engagement the couple goes to the wedding ceremony. We celebrate in churches, then go on with the celebration in a restaurant and, of course, we don't forget the civil wedding in the city hall. This is our way of getting married and all people start thinking of it since early childhood. A movie or a real wedding can be the reason for a lot of dreams.
And after we mentioned the diamond rings we have to say something about them. Every woman wants a beautiful ring for her marriage. And there are a lot of different models of rings. Some men prefer rings with other gemstones. It is because the diamonds are expensive and there are other gems that are beautiful but cheaper. There is a difference between the engagement ring and the wedding ring. The wedding ring is golden without any gems with the inscription for the marriage.